I've been lax in documenting my cheffery.
Two #cookbookwithacamera recipes today!
First, in celebration of the weather being nice enough to use the barbecue, I have Grilled Stuff On Sticks.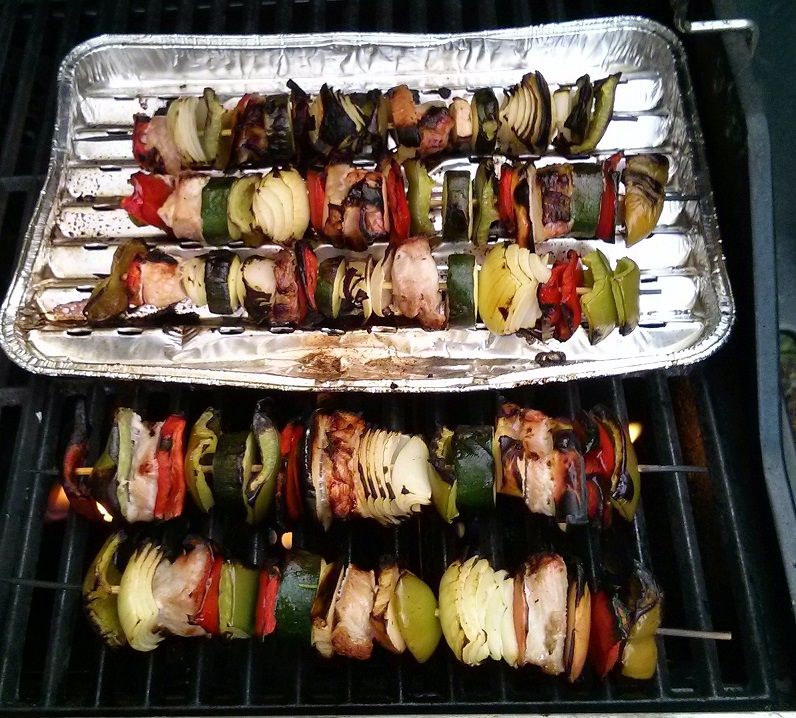 This recipe is very simple: You put stuff on sticks. Then you grill it. It's pretty good.
In this case specifically, that's green peppers, red peppers, onions, zucchini, and chunks of pork chop wedged between Royal Gala apple slices, on bamboo skewers. You can see me experimenting with a ribbed perforated tinfoil grill-cover pan thingy for some of them - it worked pretty well for reducing char but also meant things cooks much more slowly. It wasn't really required for the skewers and to get everything cooked at the same time I swapped skewers on and off it.
On the other hand, a few days later (no picture) I did just grilled veggies (peppers, zucchini, asparagus, etc) chopped to bite size pieces (asparagus left whole but whatevs), tossed in olive oil with fresh crushed garlic, and grilled no-skewers on a couple of those pans. That worked REALLY well.
Recipe #2 is a classic case of Truth In Food Names: "
Chicken With 40 Cloves Of Garlic
". Quick, guess what's in it.
Hint: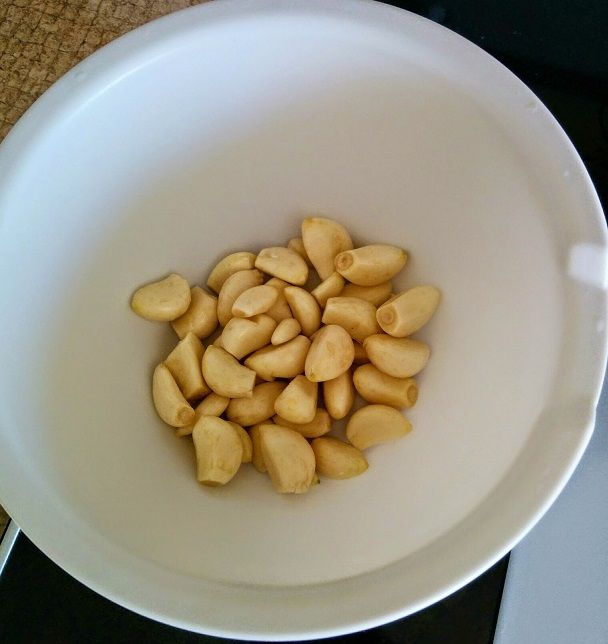 So, 40 cloves of garlic. Yes, really. 43, in fact. That's about 3.5 heads, and there's a trick to peeling them that will save you mounds of effort.
Start by breaking up the heads into cloves. Put the unpeeled cloves in a mixing bowl. Put another mixing bowl (larger or smaller, doesn't matter) on top of it. Hold them together so they're reasonably sealed and SHAKE THE FUCK OUT OF IT A LOT. Just let all those cloves smash themselves against the inside of your BowlSphere(tm). Open it up and pick out your nicely self-peeled cloves. Don't be surprised if there's some holdouts - once you've got the easy ones out, repeat the SMASHING. And in the end you might need to pinch a couple of cloves to get the peel off by hand, but I only did that on 2-3 cloves out of 43 and it was very easy.
So, you have CLOVES. Now have butter: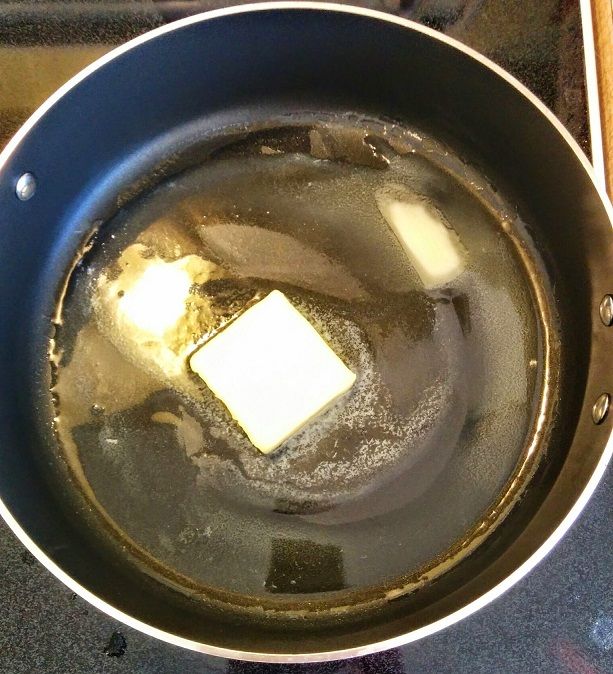 mmmmm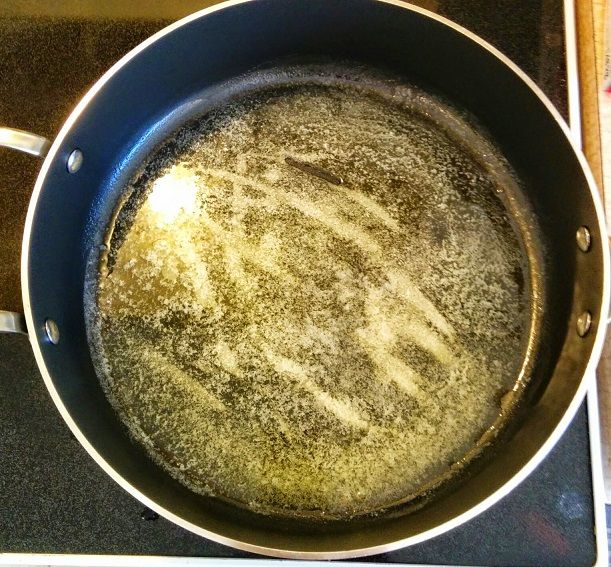 TURKEY (it was on sale, cheaper than chicken)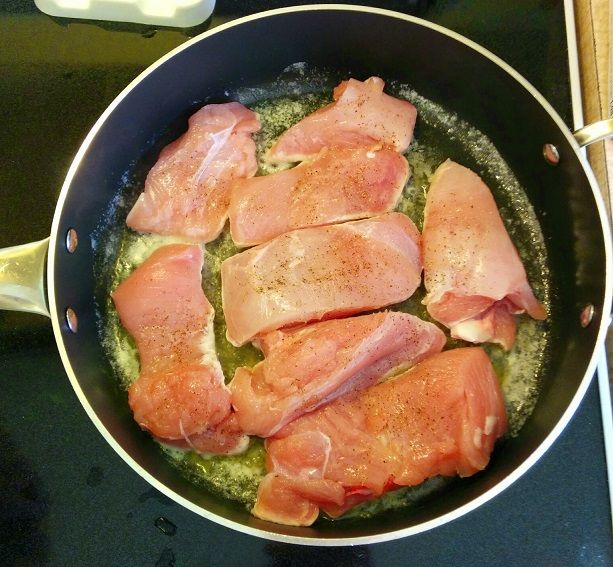 mmmmm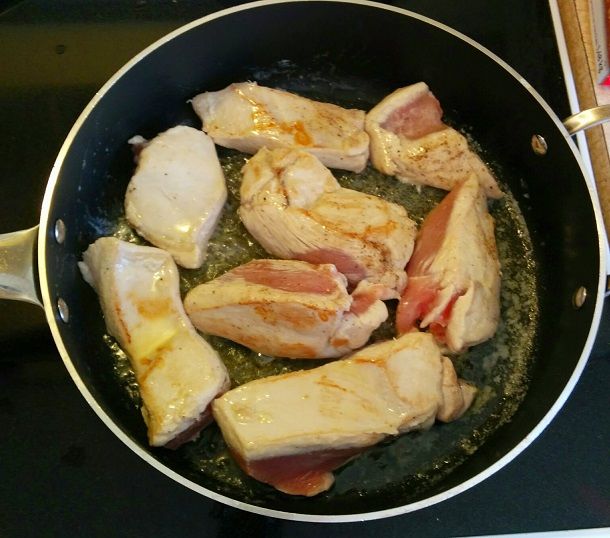 Remove the turkey. Note that I made a mistake: I didn't cook the turkey hard enough, it should have had a browner sear to it.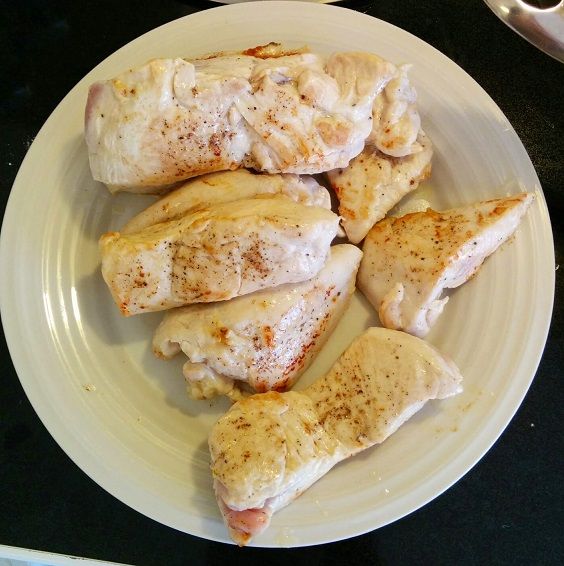 Add garlic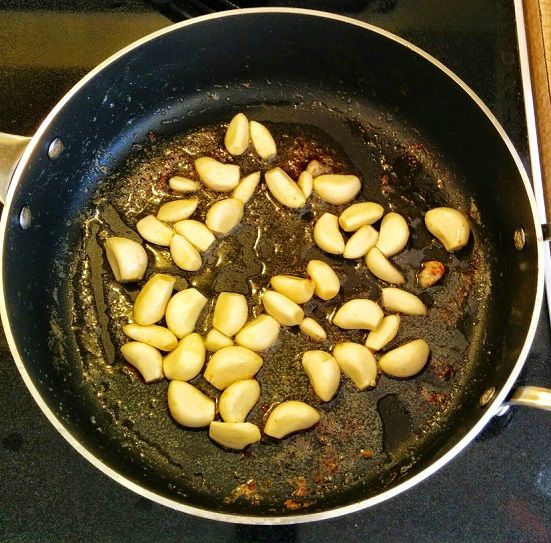 Add turkey, broth, and thyme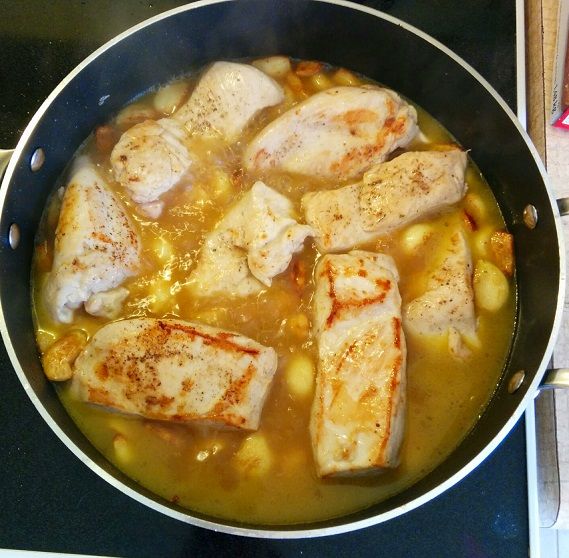 Simmer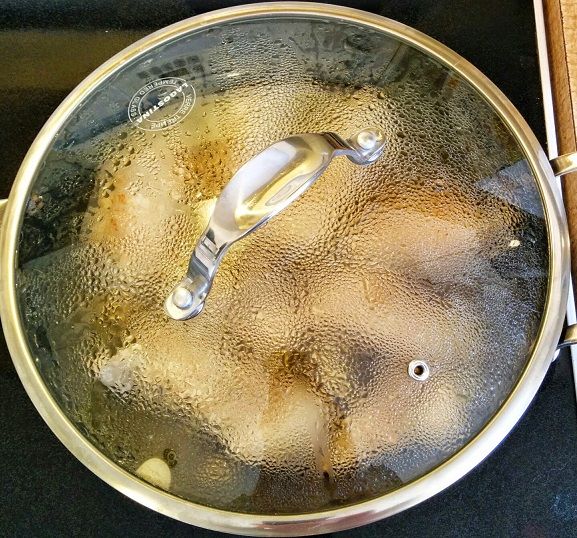 Remove the turkey AGAIN. Add a little flour and milk and whisk it together so the sauce thickens. Put the turkey back. Eat.
No photos of the final dish because I fail at Cookbook With A Camera sometimes.
But anyway, yeah, here's the recipe-with-notes, reproducing to avoid linkrot:
Ingredients
"8 bone-in, skin-on chicken thighs" <- try "about 750g turkey breast, because that was on sale." Also next time I'm going down to bite-size chunks, tossed in the flour before cooking, a la
Garlic Chive Chicken.
because I think that will work better.
2 tablespoons butter
40 cloves garlic, peeled
1.5 cups chicken broth <- there's
a version
that uses white wine instead. I'm totally doing that next time.
1 tablespoon dried thyme <- note that this is not "ground powdered thyme". I did not note that. It still turned out well, just not as pretty as the photos on the linked versions.
2 tablespoons all-purpose flour
2 tablespoons milk <- the wine version uses heavy cream instead
salt and pepper
(2 tablespoons brown sugar) < - wine version only
Instructions
Season turkey with salt and pepper.
Melt butter in a skillet over medium high heat. Add turkey and sear both sides until golden brown, about 3 minutes per side; set aside.
Add garlic to the skillet and cook, stirring frequently, until golden brown, about 4-5 minutes.
Stir in chicken broth (or wine) and bring to a boil.
Add chicken and sprinkle with thyme.
Cover, reduce heat, and simmer until chicken is cooked through, about 25-30 minutes; set aside chicken, reserving the juices in the skillet.
In a small bowl, whisk together flour and milk. Whisk in flour mixture to the skillet until slightly thickened, about 1-2 minutes. If you're doing the wine version here's where you add the brown sugar. Season with salt and pepper, to taste.
DEVOUR.
Seriously, the garlic has been cooked for so long that it's thoroughly infused the meat and sauce with a rich flavour that's not nearly as sharp as you might think. It's excellent.
CHEFFERY